Posts tagged
Release
Pleroma 1.0.0
Note: this has originally been posted at https://blog.soykaf.com/post/pleroma-1.0/
After long months of doing only bugfix and security releases, we are finally releasing the long-awaited 1.0 release. No more nines!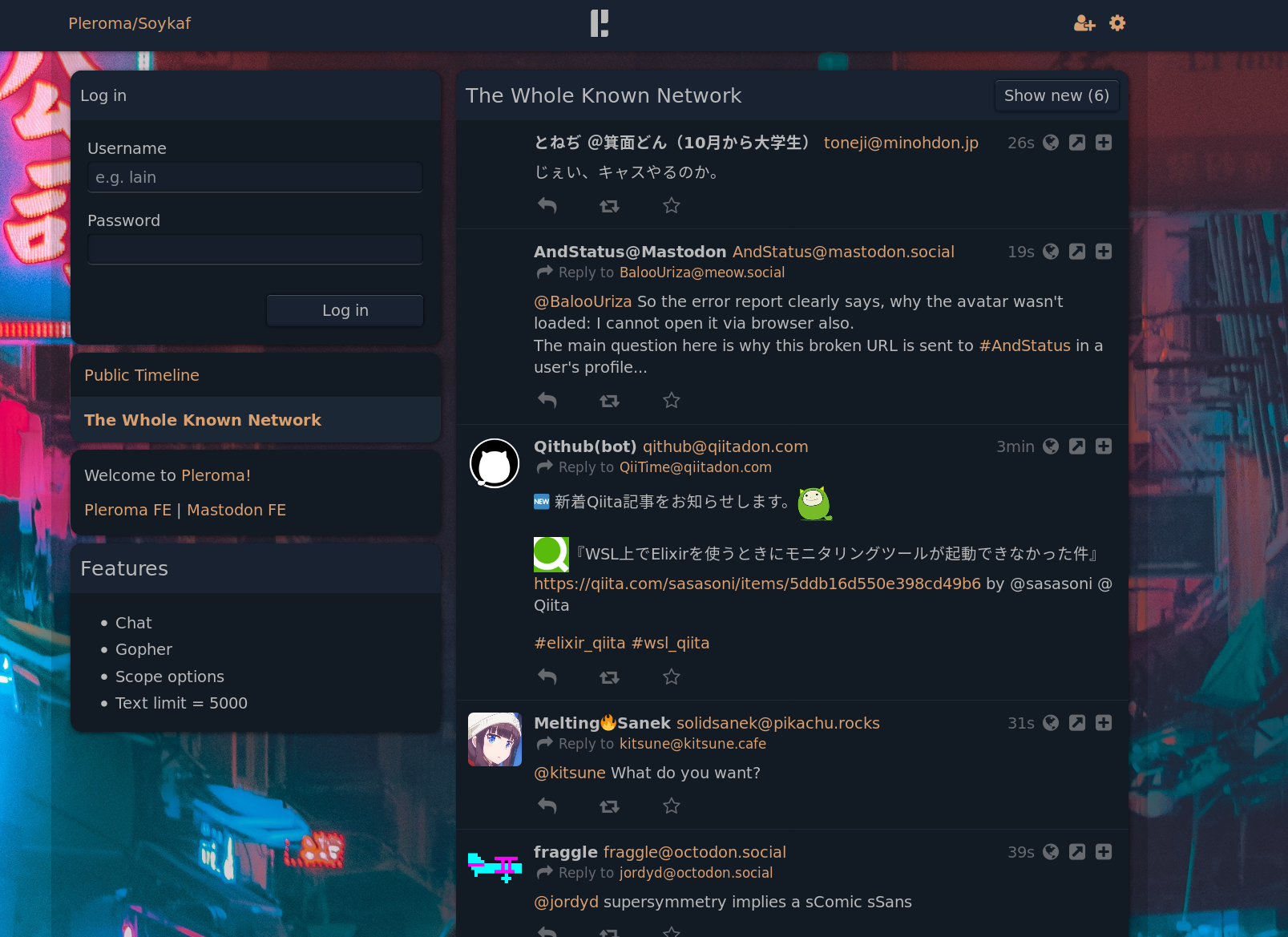 Pleroma's First Release! 0.9.9
Note: this has originally been posted at https://blog.soykaf.com/post/pleroma-release-0.9.9/
The first commit in Pleroma happened 2016, on October 26th. Now it's a few years and months later, and we are doing our first stable release!
Are you still running develop? That's so 2018.